The 2 Types of User Accounts
It is important to understand the difference between Media Factory users (staff from your organization who have access to the platform back end), and front-end users of your campaign or project (your UGC contributors and audience).
Front-End Users
Front-end users must register via the application or widget in order to gain access to the campaign. You can configure the member registration form to collect information about that user. All of the information submitted by the user on registration is stored on the Member Detail page in Media Factory. Remember: only Media Factory members will have access to this information.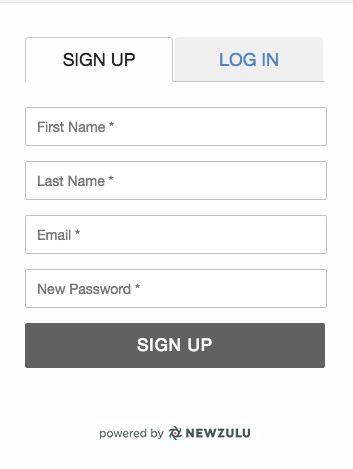 Note: If a front-end user is acting inappropriately, it is possible for a Media Factory administrator to disable the user, effectively denying them access to the campaign. More on that here.
Media Factory Users:
Media Factory users have access to all areas of the Media Factory platform and content. If you are a client, you can send a request to support@newspark.ca to have new accounts set up.
In your email request, please be sure to include:
First Name
Last Name
Email address
Account Type: Administrator or Moderator (restricted access)
An email notification will be sent to new users with their login details and Media Factory URL.
Note: A Media Factory user can be disabled by emailing a request to support@newspark.ca to have this done. Simply include the member ID# or email address associated with the account